MOULDED TWO-COMPONENT SILICONE PARTS
The two-component procedure facilitates the combination of two different types or colours of thermoplastics and silicone in a process to create a complete moulded part. Either both materials are injected separately from one another or one of the materials is placed in the mould and over-moulded with silicone fully automatically. Two-component applications dispense with further handling and assembling.
M+S Formteile can injection mould both thermoplastics with silicone and connections made from silicone and metal or glass. Previous treatment of the assemblies with bonding agents or primers ensures that the silicone has a good hold.
Properties:
Secure bonding
No assembly required
Soft/soft silicone/silicone
Hard/soft thermoplastic, metal, glass/silicon
Sandwich assemblies possible
Applications:
Automotive industry, interiors
Dentistry
Household sector, spatula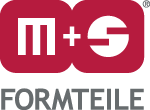 M+S Silicon Formteile GmbH
Hannöversche Str. 28
44143 Dortmund
Germany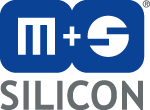 M+S Silicon GmbH & Co. KG
Hannöversche Str. 28
44143 Dortmund
Germany